UPS Battery Replacement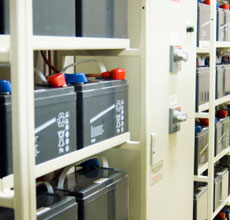 Computer Power Protection provides replacement batteries for all UPS systems. If you are looking to increase or decrease your battery back-up time or improve the resilience of your systems we can design a solution that meets your requirements, just get in touch today.
Batteries are offered on a supply only basis or a comprehensive solution which, includes supply, installation and disposal of the existing batteries.
Government Legislation
Computer Power Protection fully complies with Government Legislation requiring batteries to be disposed of according to stringent regulations.
5 & 10 year design life SLA batteries available
All battery manufacturers products can be supplied
Supply only or supply, installation and disposal
Batteries provided for all makes/ manufacturers of UPS
Disposal of existing batteries according to regulations
Get in touch
If you need a battery replacement, please contact us on the form below. Stay updated by following our social media