Stay Online
Standby power redundancy is now essential in many systems that require uninterrupted 24/7 power availability. With a backup system in place, any failure in one system is immediately mitigated by the secondary system, ensuring maximum uptime of 99.99%. This redundancy also proves beneficial during maintenance, where the serviced system can be switched off while the backup system remains "live" and is able to handle any power load.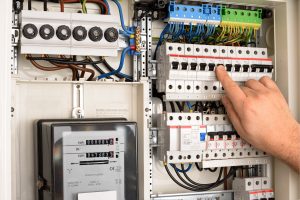 Shop UPS by Clicking a Popular Brand
Power redundancy is crucial for mission-critical applications like data centres and industrial process control where any downtime can be costly and disruptive. To ensure almost 100% guaranteed power cover, standby power redundancy can be extended to N+2 or even N+3 configurations, commonly known as "N+1" (incorporating two mirrored systems). This redundancy design is complementary in an IT environment.
At Computer Power Protection (CPP), we understand the importance of power redundancy and have helped numerous customers across the UK by installing backup power protection systems. Our team uses the best UPS systems and generators for the job, regardless of manufacturer or application. If you're considering standby power redundancy, we can conduct a benefits-to-cost assessment to determine its worth for your specific needs. Don't hesitate to ask us for assistance to ensure uninterrupted power supply for your critical systems.
Contact us now or feel free to fill out an enquiry form for standby power redundancy