For greater assurance of 24/7 power availability at all times, standby power redundancy has now become commonplace in many systems that require 99.99% uptime.
Should there be a failure within one system, there is always a secondary backup system able to accept the power load.
This can also be beneficial during maintenance where if one system is being serviced, there is always a "live" system available should mains power fail.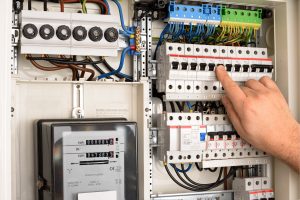 Shop UPS by Clicking a Popular Brand
Commonly termed "N+1" (incorporating 2 mirrored systems) standby power redundancy can be extended even further to N+2 or even N+3 configurations to cover ultra-critical systems and provide almost 100% "guaranteed" power cover should standby power be required.
Redundancy is essential for mission-critical applications. For example in data centres or in demanding environments like industrial process control where downtime for any reason is a costly and unwelcome interruption. In an IT environment, this design is complementary.
Computer Power Protection (CPP) have helped many of our customers with power redundancy. We will use the best UPS systems and generators for the job regardless of Manufacturer or Application. CPP have installed backup power protection all across the UK, and understands the best applications to use standby power redundancy. If you think it would be beneficial to you, just ask and we will do a benefits-to-cost assessment, to work out if it is worth it.
Contact us now or feel free to fill out an enquiry form for standby power redundancy
Back to UPS Sysystems Wiki Contents
Or
Check Our Other Services