Contact Computer Power Protection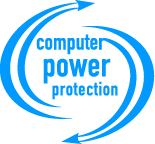 Computer Power Protection (Sales) Ltd,
Unit 71 Shrivenham Hundred Business Park,
Majors Road, Watchfield, Swindon SN6 8TY
Head Office
London Office
Northern Office
Southern Office
Here at Computer Power Protection, we beat any existing quotes you have and we deliver premium services as we tailor our solution to your needs. We are experts in backup power protection with over 30 years of experience.
Contact us now for all your backup power needs, regardless of if you just need a small UPS to support your office or you need a full backup power solution for an international data centre. Computer Power Protection take on backup power projects up and down the country and can guide you through the whole project, starting with a site survey, to installation, all the way to
long-term maintenance and support.
If you have any questions about power protection our Sales team will be happy to help.
Our sales line is open 8.30 am to 5.30 pm Monday to Friday, dial any of the numbers above and select 1 for sales. This will take you to your local sales team. If you have a UPS or Generator service contract with us, you can call the number listed on there 24hrs a day and our call centre will help and direct your call. Or you can call our mainline 8.30 am to 5.30 pm and select 2 for
service.
If you require our accounts department call one of the numbers above and select 3. This will direct you to our accounts team.
Finally, for any other business, you can also select 3 on one of the numbers above. You will then be directed to the most relevant person in the business.
Contact Computer Power Protection now for all your Backup Power Requirements!