About APC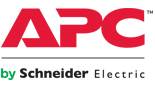 APC (American Power Conversion Corporation) has established itself as a dominant player in the IT solutions market and is highly regarded in the UPS industry. When you choose to invest in an APC UPS, you can be confident that you are purchasing a high-quality product that is both reliable and durable. APC is known for producing UPS systems that provide comprehensive power protection, safeguarding against power outages, surges, and other electrical disturbances. With a strong focus on innovation and customer satisfaction, APC has earned a reputation for being a reliable provider of power solutions for businesses of all sizes. So if you are looking for a UPS system that you can trust to keep your critical equipment up and running, an APC UPS is an excellent choice.
APC was purchased by Schneider Electric in 2007, and is now one of the key brands in the Schneider portfolio.
Why invest in an APC UPS?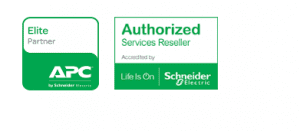 APC (American Power Conversion Corporation) is not only a leader in physical infrastructure and software solutions but is also a prominent innovator in the UPS industry. Since its inception in 1986, APC has been at the forefront of UPS technology and has continued to revolutionize the way backup power functions for users. One of their most significant innovations is remote UPS monitoring, which offers numerous benefits to users. With remote monitoring, users can access information about battery replacement, system performance, and other critical parameters from a remote location. This feature allows users to manage their UPS systems more efficiently, enabling them to prevent downtime, optimize system performance, and reduce maintenance costs. APC's commitment to innovation and customer satisfaction has made them a trusted name in the power solutions industry, and their UPS systems are among the best on the market.
We share a vision with APC


As our reliance on technology continues to grow, so does the need for reliable power protection solutions.

At the forefront of this vital industry is APC, which shares the same vision as computer power protection. APC UPS systems offer a comprehensive range of power protection solutions designed to protect your valuable data and equipment against any electrical disturbance.

With an APC UPS system in place, you can rest assured that your technology infrastructure will remain safe and secure, even in the event of a power outage. These systems provide backup power that ensures your critical systems remain operational until power is restored. Additionally, they offer surge protection to safeguard your equipment against power surges and spikes.

What's more, APC UPS systems are not only reliable but also highly efficient, ensuring that you can keep your equipment powered for longer periods while using less energy. This efficiency translates to cost savings and ensures that your technology infrastructure remains environmentally friendly.


[ifso id="3553"]