Rectifier and DC Systems predominately used within the telecommunications industry are available in either 12V, 24V, 48V, 60V or 100V DC system output voltage. Products can either be supplied in component form or as complete systems tailored to your requirements.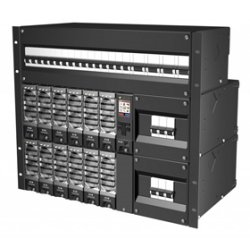 Parts & Components
Components consisting of sub-racks which include low voltage disconnect (LVD) and system controllers, along with the rectifiers, can be supplied for installing within your own system.
Complete DC system consisting of the rack, rectifiers, controller, LVD along with battery, installation and commissioning services can also be supplied.
Whether your application requires hot swap rectifiers, N+1 redundancy or intelligent controllers Computer Power Protections have the knowledge, experience and product range to deliver the solution when it comes to rectifier and DC systems and so much more.
Rectifier and DC System
Need help selecting the right Rectifer and DC System, please contact us now using the form below.