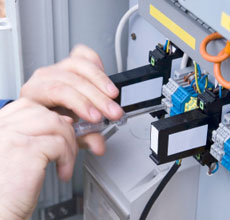 Service and Maintenance is key when it comes to UPS systems and generators. Regular preventative maintenance and servicing of your power protection equipment is essential, thereby ensuring that is kept in its optimum condition and will provide the necessary back-up when required.
Our range of standard maintenance and service plans provide peace of mind by providing support 24 x 7 cover with fast response times to site.
Preventative Service and Maintenance
Preventative maintenance visits can be scheduled either within or outside normal working hours, providing you with maximum flexibility to allow works to be carried out with the minimum amount of disruption and down-time to your business.
The key benefits include:
24 x 7 telephone support line
Range of fast response time available
Preventative maintenance visit(s)
Parts, labour and travel included
All makes/manufacturers of UPS covered
Book your UPS system or generator service and maintenance Contact Us Now using the form below.