Backup Power Investment - ATMs, Banks and Branches
When it comes to businesses that rely on continuous power, banks are near the top of the list. Without power, they can't operate their ATMs, keep their lights on, or serve their customers. That's why a UK bank decided to invest in UPS (Uninterruptible Power Supply) systems for all their branches, ensuring they could continue serving customers even during power outages. In this blog post, we'll dive deeper into the story of how this bank embraced UPS technology and the benefits it has provided.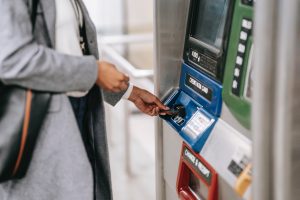 The Problem:
Like all banks, this UK bank relied on electricity to power its operations. However, in the event of a power outage, they would be unable to serve their customers, which would cause frustration and potentially lead to lost business. Additionally, power outages can cause hardware damage and data loss, which would further impact the bank's operations.
The Solution:
To ensure they could continue serving customers even during power outages, the bank decided to invest by installing UPS systems in all their branches. These UPS systems provided backup power to critical systems such as ATMs, lighting, and servers, ensuring they could keep running even if the main power source failed. The bank's IT team also implemented PowerChute software to manage and monitor the UPS systems remotely, ensuring they were always functioning optimally.
The Benefits:
Since investing in the installation of UPS systems in all their branches, the bank has experienced numerous benefits. For one, they have avoided costly downtime and data loss, which could have led to significant financial losses. Additionally, customers have appreciated the fact that they can continue to access banking services even during power outages, which has improved their perception of the bank. The bank has also been able to use the UPS systems to protect their hardware from power surges and spikes, extending the lifespan of the equipment the bank uses.
By embracing UPS technology, this UK bank has ensured that it can continue to serve its customers even during power outages. This has led to increased customer satisfaction, reduced downtime, and extended equipment lifespans. If your business relies on continuous power, consider investing in UPS systems to protect your critical systems and data.
If you feel that you would benefit from investing in continuous backup power, get in touch today and we can arrange a site visit and quotes for a UPS system.