About


For almost three decades, Power Control has provided uninterrupted power solutions as the leading independent specialist in UPS and power protection, being the largest privately owned company in the UK. As a pioneer in the UK UPS industry, Power Control was the first to provide a three-year warranty as a standard for our complete line of Borri three-phase UPS systems. Throughout the years, we have made significant investments in our internal resources to ensure that we offer the industry's most dependable, adaptable, and efficient service.
Why invest in Power Control?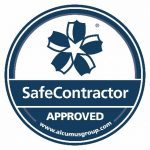 It is certainly true that being part of an international group can offer various benefits to a business, including the ability to meet customer demands more effectively and provide additional reassurance to customers. By partnering with Legrand and supplying their UPS systems to the UK market, Power Control can enhance its reputation as a reliable supplier of critical power solutions. At the same time, Legrand can benefit from an expanded presence in the UK market, thanks to Power Control's established position and expertise in this area. Overall, this partnership has the potential to create a mutually beneficial relationship that can help both companies grow and succeed in their respective markets.
We share a vision with Power Control

With a plethora of expertise and knowledge in Power Control, their fleet of over 20 nationwide UPS and battery engineers are trained to the highest of standards to install, commission and maintain backup power solutions from multiple vendors. Although their engineers receive factory training from partner manufacturers, they are also trained to the highest standards across all major UPS brands and possess extensive knowledge of standby diesel generators and bespoke battery works."

Here at Computer power protection we share this vision and standards by also prioritizing the expertise and knowledge of our team members. Our team of highly trained engineers has extensive experience in designing, installing, and maintaining power protection solutions for a wide range of applications. Like Power Control, Computer Power Protection also provide comprehensive training to our engineers, ensuring that they are equipped with the latest industry knowledge and best practices. They also work closely with leading manufacturers to ensure that they are offering the most up-to-date and effective solutions to our customers.