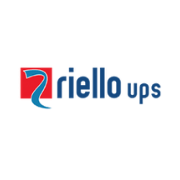 TOTAL PROTECTION
Master MPS series UPS provide maximum protection and power quality for mission critical loads, including data centres, industrial processes, telecommunications, security and electro-medical systems.
EASY SOURCE
Master MPS makes supplying the UPS from generator sets and MT/BT transformers simpler and more efficient, reducing power loss in the system and coils, correcting the power factor and eliminating current harmonics created by the loads supplied by the UPS.
FLEXIBILITY
Master MPS is suitable for a wide range of applications including IT and the most demanding industrial environments. The UPS is suitable for power capacitive loads such as blade servers, from 0.9 leading to 0.8 lagging.
•Efficiency Control System (ECS)
• Robust and reliable
• Galvanic isolation
• High overload capacity
• Extensive parallel configurations