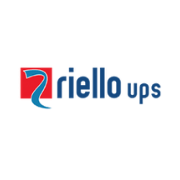 Easily integrates with the free Riello UPS communications software PowerShield3 so each connected device can be safely shut down.
The Riello UPS Vision Rack 0.8 kVA UPS (VSR 800) provides protection against power outages and fluctuations in voltage with its automatic voltage stabilizer, which helps to mitigate the risks associated with sags and surges.
The UPS provides automatic voltage stabilization, effectively minimizing the risks of sags, surges, and brownouts. With an impressive efficiency rating of up to 98%, it saves energy and reduces operating costs. It also features an EnergyShare socket, which enables load-shedding to extend battery runtime for critical loads. The plug and play installation, along with its rackmount-style design, makes it easy to set up and use.