The Riello UPS ACT Sentryum range is a set of UPS systems from 10-20 kVA. The Riello UPS Active (ACT) Sentryum Range is compatible with both single-phase and three-phase mains power and proven up to 96.5% efficiency.
Riello UPS Active (ACT) Sentryum?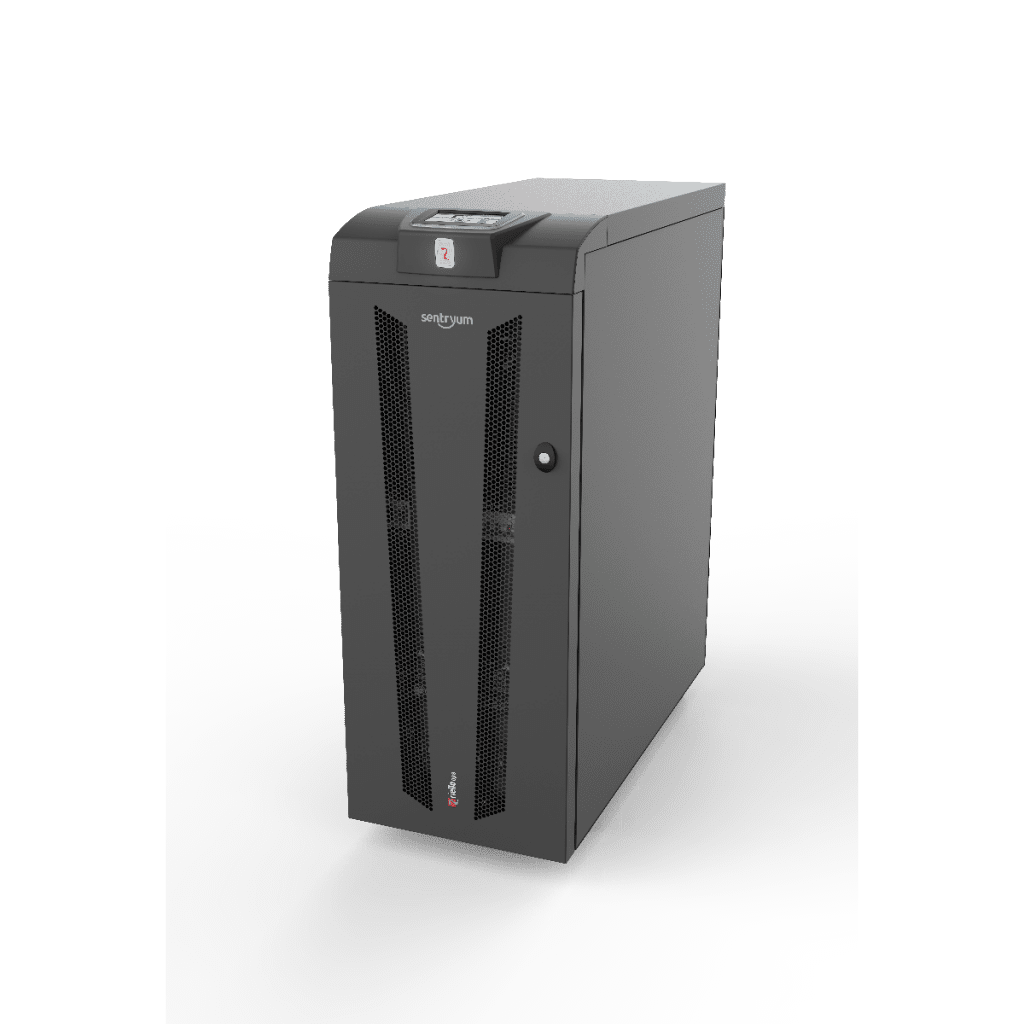 The Riello UPS Sentryum is manufactured used state-of-the-art components designed to run flawlessly at temperatures up to 40 °C. These include a dual-core DSP processor and three-level inverters that operate at high frequency (18 kHz).
delivers full-rated power (kVA = kW 1 pf) with exceptional operating efficiency of up to 96.5% in online double conversion mode.
Available as three-phase/single phase input, single-phase output or three-phase input and output, the UPS has a unique control system that reduces harmonic voltage distortion (< 1% at resistive load and < 1.5% at non-linear load).
Riello UPS Sentryum has high overload (125% for 10 minutes, 150% for 1 minute) and short circuit (270% for 200ms and 150% for 300ms) capacity, which enables it to handle sudden peak loads without needing to transfer to bypass.
Shop UPS by Clicking a Popular Brand
Check Out Our Other Pages for Further Assistance