Riello UPS Sentryum S3T Series: Protecting Your Power
The Riello Sentryum S3T Series is a powerhouse of uninterruptible power supply (UPS) systems, consisting of the CPT, ACT, and XTD models. Designed with a commitment to reliability and performance, these UPS units offer a robust solution for safeguarding critical applications, from data centres to industrial facilities. Contact Us Now For Quotes.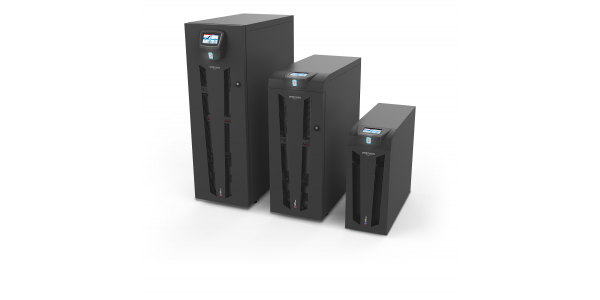 The Riello UPS Sentryum S3T series of uninterruptible power supplies (UPS) represents a significant advancement over our well-received Multi Sentry (MST) series. This innovative UPS is the result of extensive customer input, resulting in a design that simplifies maintenance and reduces costs. Achieving this is a more streamlined system with fewer components and connectors, enhancing ease of maintenance and cost-effectiveness.
Sentryum S3T Series CPT Compact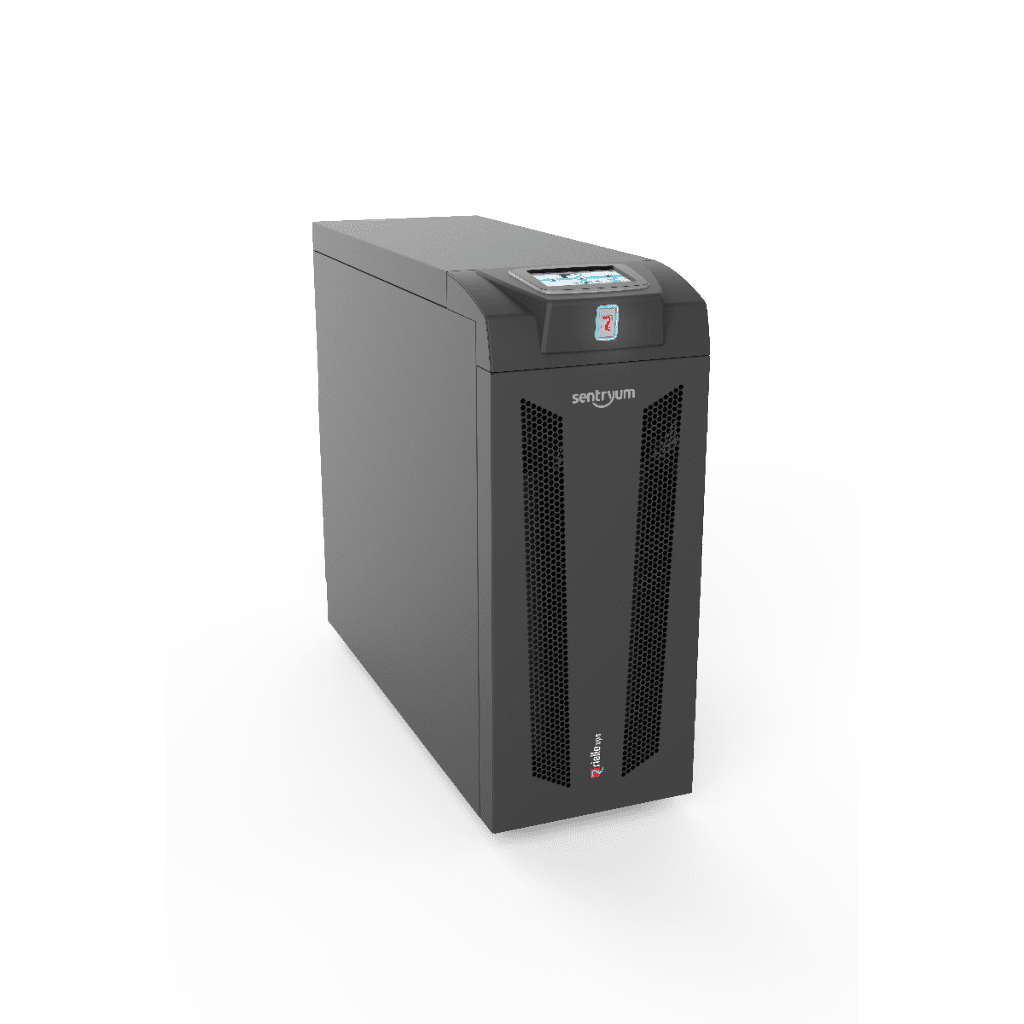 The Sentryum CPT (Compact) is your compact yet highly efficient power protection solution. Key features include:
Versatility: Available in various power ratings, the CPT adapts to the specific needs of your setup, making it suitable for small and medium-sized businesses.
Advanced Monitoring: The integrated LCD display allows for easy monitoring of essential UPS parameters, while remote monitoring options ensure real-time visibility and control.
Efficiency: The CPT boasts high efficiency and a power factor of up to 0.9, optimising energy usage while protecting your equipment.
Sentryum S3T Series ACT Active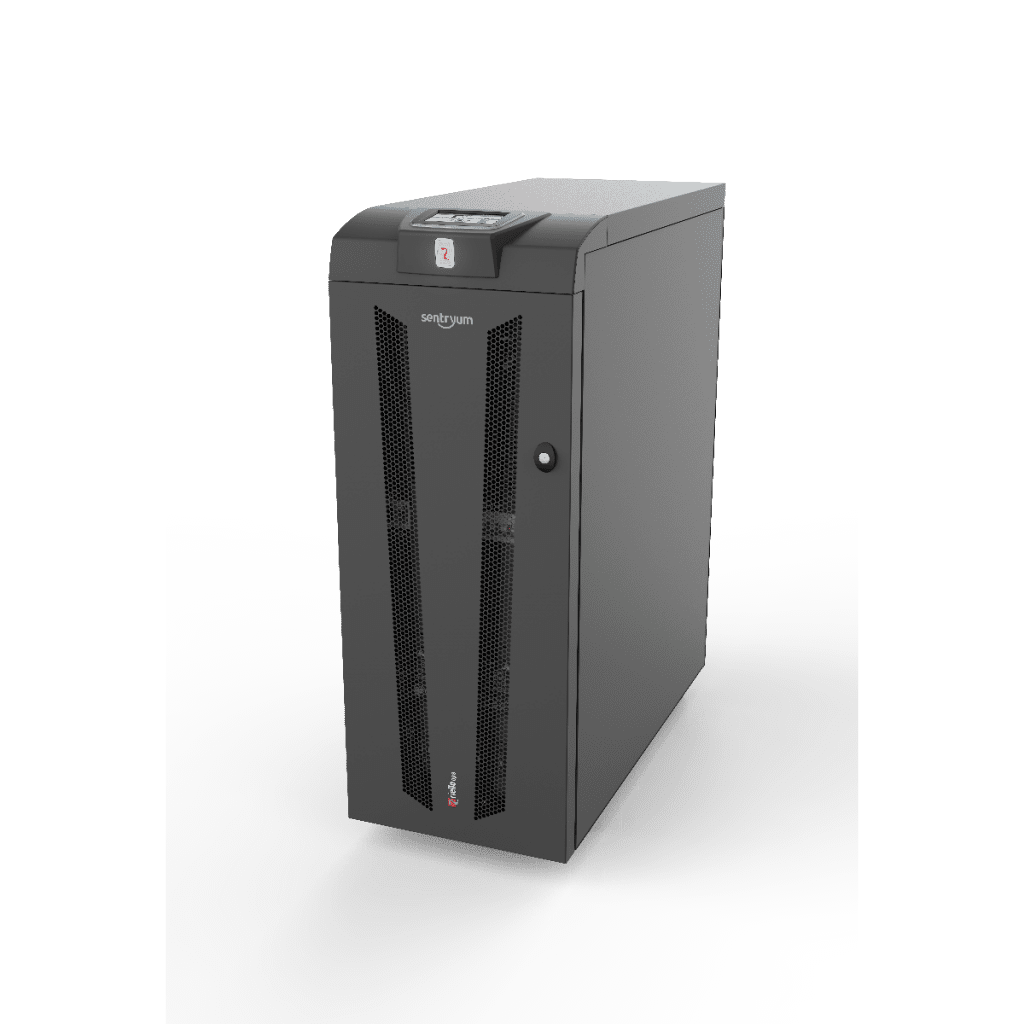 The Sentryum ACT (Active) offers enhanced capabilities for power protection and management:
Hot-Swappable Batteries: With hot-swappable batteries, the ACT ensures minimal downtime during maintenance or battery replacement.
Parallel Redundancy: For applications demanding higher reliability, the ACT supports parallel configurations, ensuring power availability even during system maintenance.
Flexible Connectivity: It offers a range of communication options, including USB, RS-232, and SNMP, making it easy to integrate with your existing network.
Sentryum S3T Series XTD Xtend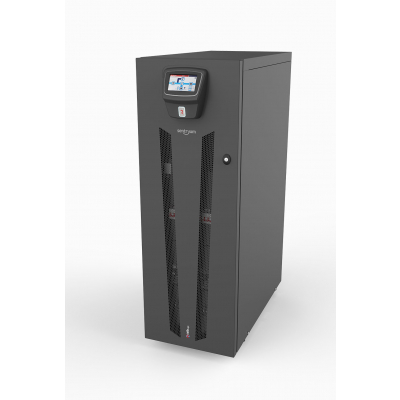 The Sentryum XTD (Xtend) is designed for large, mission-critical applications:
High Power Density: The XTD offers industry-leading power density, providing robust protection with a minimal footprint.
Eco-Mode Efficiency: With an eco-mode option, the XTD optimises energy efficiency, reducing operational costs and environmental impact.
Intelligent Battery Management: The advanced battery management system prolongs battery life and ensures reliable backup power.
Common Features across the Sentryum S3T Series:
Double Conversion Technology: All models feature double conversion technology, ensuring a seamless transition to battery power when the utility power fails.
Advanced Diagnostics: The series includes advanced diagnostics for proactive maintenance, enhancing reliability and system longevity.
User-Friendly Interface: An intuitive LCD display and user-friendly interfaces make monitoring and management simple.
Remote Management: Remote monitoring and control capabilities provide real-time insights into system status and performance.
The Riello Sentryum S3T Series represents a comprehensive range of UPS systems that cater to diverse power protection needs. With a focus on efficiency, reliability, and scalability, these models empower businesses to maintain operations, protect critical data, and ensure uptime in a world where power disruptions can be costly.
For more information on the Sentryum S3T Series get in touch today. Our experts are here to guide you in choosing the right Sentryum model for your power protection requirements. Don't leave your power to chance; entrust it to Riello Sentryum.