Computer Power Protection are experts in providing UPS Systems and Generators to Hospitals, with experience installing them in Hospitals across the UK. We understand the essential nature of backup power for your hospital and will ensure that your power protection is perfect for your specifications.
Computer Power Protection have worked with Hospitals and Trusts from all over the UK, including Mid & South Essex Foundation Trust, Sussex Community Trust, The Shrewsbury and Telford Hospital Trust and University Hospitals of Leicester Trust.
It is a legal requirement for medical facilities to have reliable backup power, which can include UPS System and a Generator. We will ensure that you have functioning emergency power solutions in place to keep systems operating in critical moments no matter the circumstances.
Medical Generator
Understanding the amount and nature of the equipment that will be supported by a Medical Generator is essential to establishing the correct Generator for the job. At Computer Power Protection we work closely with you to understand your requirements. We only supply Generators from manufacturers we trust to supply us with the most reliable Generators. We will work with you to fully analyse the environment and requirements of your backup power Generator and find the best solution available. Computer Power Protection has its own engineers, who are specifically trained in the installation and commissioning of your Generator, ensuring it will be there when you need it.
Medical UPS Systems
At Computer Power Protection, Medical UPS are sourced from leading manufacturers, including Eaton, Riello and APC. We make sure that our UPS is the best one available for your requirements, to keep your critical equipment running.
Hospitals use important devices and equipment to carry out medical procedures: from standard check-ups to major operations and life support. There is no doubt that medical facilities are provided with continuous power so there is no interruption in operations as it is ultimately the difference between life and death in some instances that's why it is crucial to get the correct UPS system for hospitals.
Reasons why backup power in hospitals is crucial:
Medical equipment, such as ventilators and monitors, require constant power to function properly. A power outage can lead to serious consequences, including patient harm or death.
Hospitals store important medical records, such as patient histories and test results, on computer systems. Losing this data due to a power outage can have serious implications for patient care.
Emergency lighting and communication systems need to be operational at all times, especially during power outages when patients may need to be evacuated.
Hospitals are often located in areas prone to severe weather conditions, such as hurricanes and storms, which can cause power outages.
Power surges and spikes can damage sensitive medical equipment, leading to costly repairs or replacements.
In critical care units, even a brief power outage can have severe consequences, as patients may be on life support equipment.
Backup power is necessary for surgeries and other medical procedures that require electricity.
A UPS system can provide a seamless transition to backup power, allowing hospitals to continue providing care without interruption.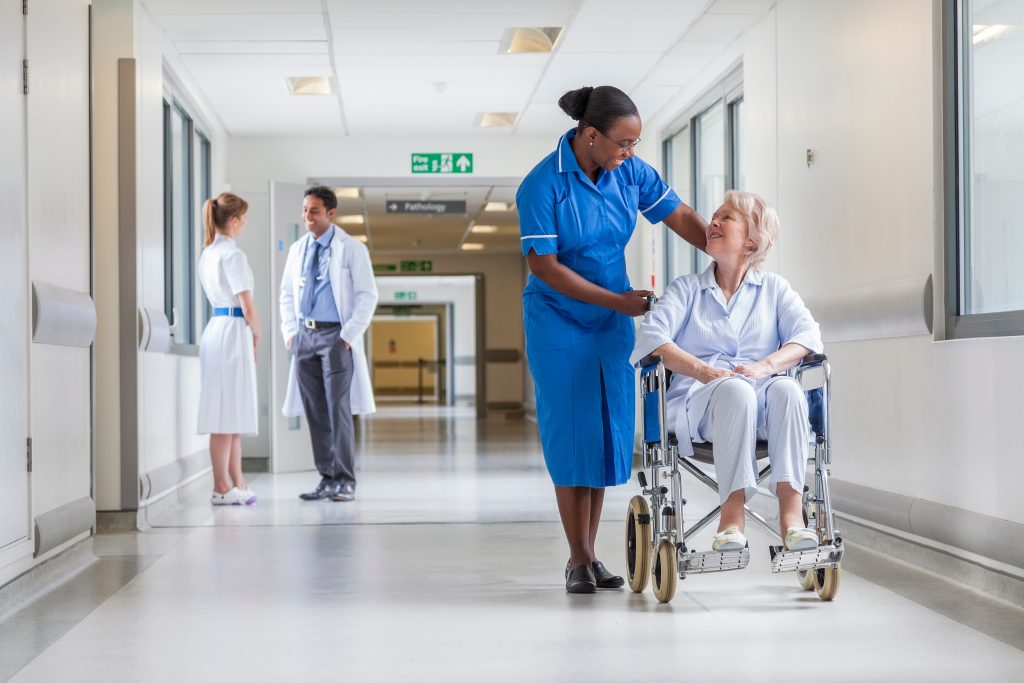 UNINTERRUPTIBLE POWER SUPPLY FOR MEDICAL EQUIPMENT
Uninterruptible power supply systems for medical equipment and UPS Systems for hospitals are designed to meet the demanding environments of hospitals and medical facilities. In the event of a power failure, the impact of the event needs to be minimised or mitigated so operations can go unchanged for perfect practice.
Although an Online UPS system will provide the most reliable form of emergency power, it is always best to speak to an expert by getting in contact with us here at Computer Power Protection so we can guide you through exactly what you require by tailoring our service solution to your exact requirements.
If you would like a free quote or further assistance finding a UPS System for hospitals please get in contact or alternatively fill out the form provided below