At Computer Power Protection, we have installed UPS systems and generators for a variety of applications in the utilities industry, both large and small across the UK. Backup power for the utilities sector is essential, not just for keeping your services running but to also protect critical equipment from costly repairs. We can help you by specifying the perfect UPS or generator for your utilities, keeping it running when the power fails.
Backup Power for Utilities
UPS systems for utilities are crucial. The utilities industry is one of the most important sectors in the modern world, providing the all-important services needed for day-to-day life and that is why here at Computer Power Protection we are here to help.
Provide reliable and continuous power supply to critical infrastructure in utilities sector including power plants, transmission and distribution systems, water and sewage treatment plants, and other critical facilities.
Protect electrical equipment from voltage fluctuations, surges, and power outages, ensuring the continuous operation of equipment and preventing damage to sensitive devices.
Offer high efficiency and low total cost of ownership, reducing energy costs and increasing overall system reliability.
Enable remote monitoring and control of the power supply, allowing for quick response and resolution of any issues that may arise.
Support renewable energy sources such as solar and wind power by providing backup power during intermittent periods of low production.
Customisable to meet the specific needs of each utility application, including capacity, redundancy, and battery backup time.
Comply with industry standards and regulations to ensure safety and reliability in critical infrastructure applications.
Offer advanced features such as intelligent battery management, self-diagnostic capabilities, and real-time monitoring for proactive maintenance and improved system reliability.
Modular designs allow for easy scalability and expansion to accommodate changing power demands in the utilities sector.
Provide a range of physical and environmental protections, such as dust and water resistance, temperature regulation, and seismic certifications, to ensure uninterrupted power supply in harsh and challenging environments.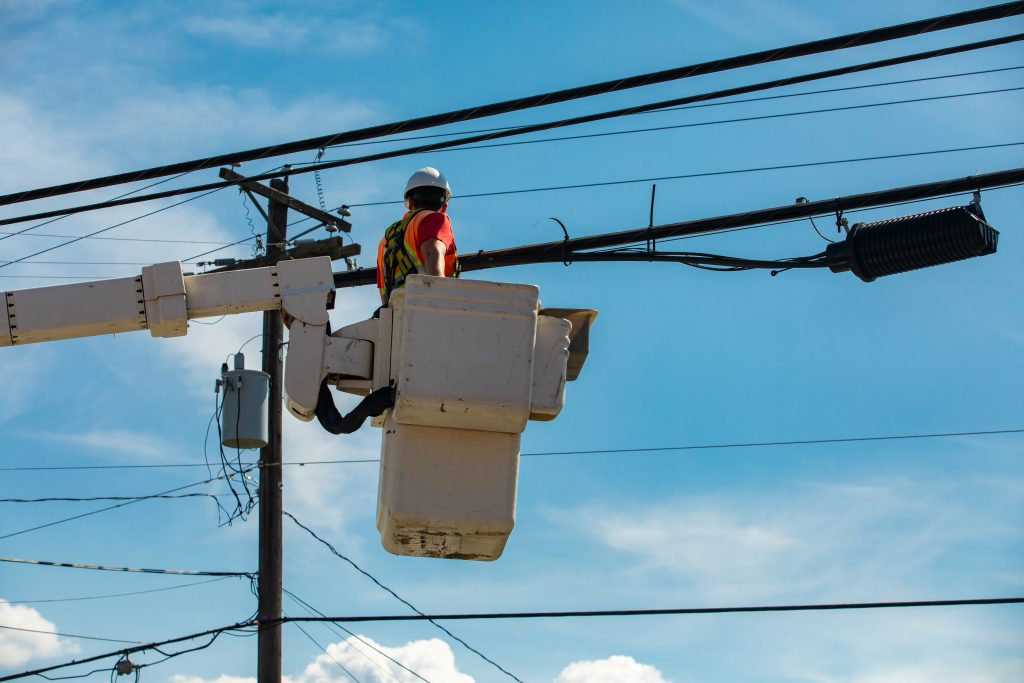 From infrastructure to electricity and gas generation and distribution, utility companies are at the forefront of supplying the public with fundamental services behind the scenes. UPS systems are becoming more important than ever as the demand for basic utility services increases. Without the availability of UPS for utilities, these services are at risk of disruption in the event of a power outage which could have a huge negative impact.
At Computer Power Protection we are experts in our industry, which is why our clients choose to team with us. Not to mention our price promise where we beat any existing quotes. we are able to tailor you a solution when it comes to a UPS system for utilities.
If you are unsure or need help, please contact us or feel free to fill out an enquiry form. Alternatively, we may have the answers you are looking for in our UPS Systems Wiki Guide.