Time To Upgrade
UPS (Uninterruptible Power Supplies) are similar to automobiles. The expense of maintenance always surpasses the cost of merely upgrading to a new item at some point. How do you know when it's time to replace your unit?
While this is a common topic, identifying whether it's time to replace your UPS system is dependent on a variety of personal criteria specific to your location, needs, and unit. UPS systems are highly sensitive pieces of equipment in and of themselves, but they also contain a number of other fragile components such as batteries, capacitors, circuit boards, and more, all of which may be fixed or replaced. To ensure total protection against load failure and electricity outages, it's vital to know when to repair these components and when to replace the unit as a whole.
First, here are a few indicators that your UPS system needs to be replaced. With your UPS unit and specifications, it's important to go through the four major aspects outlined below. If your UPS unit is having one of these issues, it's probably time to start looking for a replacement.
IF IT'S BEEN TEN TO TWELVE YEARS SINCE YOU LAST PURCHASED A UPS:
UPS devices, with the exception of the batteries on which they rely, are normally constructed to last a long period. They will, however, wear down due to use and other environmental factors, just like any other electrical gadget. In our experience, when your UPS reaches its twelfth year, it's time to start looking for a replacement.
WHILE MANY SYSTEMS MAY BE PUSHED TO LAST MORE THAN 10-15 YEARS, YOU HAVE TO ASK YOURSELF SHOULD YOU?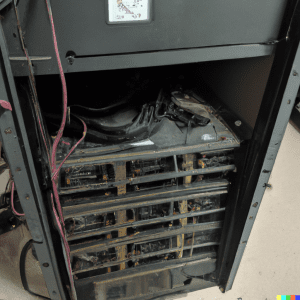 What would your customers, employees or shareholders think if they knew? What damage would happen if the unthinkable happened? How would you recover from the situation and how long would it take to recover from it?
One thing to consider is whether or not the original equipment manufacturer still maintains the parts (OEM). In certain cases, the OEM will discontinue servicing older UPS systems by ceasing production of parts, making replacements hard to get. To avoid unwanted lengthy downtime and circumstances where the service provider must get components through alternative channels, it's better to update your equipment before it becomes obsolete. You'll have plenty of time to investigate the finest alternatives and acquire the greatest bargain without jeopardising your equipment or data if you plan ahead and contemplate replacing in years 10-12.
IF MOVING TO A MORE ENERGY-EFFICIENT UPS MIGHT SAVE YOU MONEY, PERFORM THE FOLLOWING:
The UPS systems of today are significantly more energy efficient than those of a decade ago. Most manufacturers are working on transformer-free solutions that can survive power fluctuations as well as transformer-based UPSs. These current UPS systems have a 97-98 percent efficiency, but a lightly loaded older transformer-designed UPS may only have a 70-80 percent efficiency. You may save a lot of money on annual running costs and cut your power bill by properly sizing an older transformer-based UPS. In some cases, upgrading to a new UPS can yield a 3–5-year return on investment. Furthermore, because most new UPS systems come with a 1–3-year warranty, a full service maintenance contract isn't always necessary depending on your risk view and the time you need a fault fixed within. This advantage can be used to assist justify the purchase of a new UPS by reducing yearly maintenance costs. By depending on the new equipment warranty, you may save a significant amount of money on operating costs by lowering your yearly maintenance budget.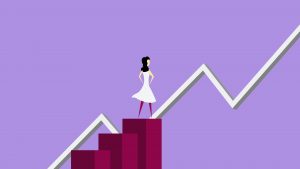 Recognize Your Requirements When it comes to purchasing a new UPS, there are a few things to keep in mind. The most important element to consider when purchasing a UPS or new UPS is which model best matches your needs: How do you determine what those requirements are? Finding solid responses to the following questions is a great place to begin:
What are the current load requirements for your system?
What do you think that load will look like in the coming 5-10 years? (do you want to raise, decrease, or stay the same?)
What will be the location of your system's installation? What types of environmental factors should be considered? (Dehydration, humidity, and so forth.)
How important is energy efficiency to your business and facilities?
What are your expectations for uptime?
When were the batteries last replaced?
Are the batteries providing predictable runtime?
Does UPS A or B provide me with peace of mind? Compare several.
Ask for a Teams or Zoom call and get into the detail of what happens if X, Y, Z happens.
All of these questions should be answered before you begin shopping. Contact a power expert such as Dan or Callum or Richard in our sales team if you need help obtaining those answers. Teams like ours can help you better choose the UPS system that will best meet your demands by assisting you in understanding your essential power requirements. In the meanwhile, follow the instructions below to begin answering the first question!
WHAT LEVEL OF CRITICALITY DO YOUR LOADS HAVE?
We've provided a technique for assessing the load that your UPS unit is presently supporting to get you started. To begin, total the load and draw requirements of all the devices connected to your UPS. These numbers are frequently found in product manuals or can be obtained by contacting the manufacturer. After you've added them all up, compare the amount to the wattage capacity of your system. If your UPS is loaded between 25 and 80 percent of its total capacity, you've generally done a fantastic job deploying it. Your unit is reaching the limit of its useable capacity and may be overloaded if your load is greater than 80%. Running your UPS at this high capacity for an extended period of time might drastically diminish the equipment's lifespan due to impacts on parts and depending on load start up surges. If this is the case, you might consider getting a larger-capacity replacement machine and potentially investing in modular UPS Systems going forward if you have not tried them before. Make sure you choose one that permits you to go further and grow.
If your load is less than 25% of your UPS's entire capacity, on the other hand, you're likely wasting both energy and money by operating the system. A fresh unit would be a nice bonus in any case.
To Sum Up
When is it time to replace your UPS (Uninterruptible Power Supply) unit? This depends on a variety of factors, including your location, needs, and unit specifications. Here are some signs to look out for:
Age of the unit: UPS units, excluding batteries, are usually designed to last a long time, but they may wear down with use and environmental factors. If your UPS is over 10-12 years old, it's time to consider a replacement.
Availability of OEM parts: If the original equipment manufacturer has discontinued parts for your older UPS, replacement parts may be hard to find. To avoid downtime, it's better to upgrade before the equipment becomes obsolete.
Energy efficiency: Today's UPS systems are much more energy-efficient than those from a decade ago. Upgrading to a new, more efficient UPS may save you money in running costs and cut your power bill.
When shopping for a new UPS, consider your load requirements, future load projections, installation location, energy efficiency, and uptime expectations. Contact a power expert for assistance in choosing the best UPS for your needs. Additionally, consider the criticality of your loads when making your decision.