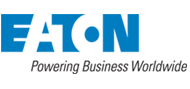 Manageability
The LCD interface provides clear status of the UPS key parameters such as input and output voltage, load and battery
level, and estimated runtime. Essential configuration capabilities are also offered for output voltage, audible alarm and sensitivity.
Reliability
Pure sinewave output: When operating in battery mode the 5SC
provides a high quality output signal for any sensitive equipment
connected, such as active PFC (power factor corrected) servers.
Flexibility
Rack models are designed to fit into short depth wall enclosures
down to 500mm, 2 post racks or to be wall mounted.
Ideal for protecting:
• Rack or Tower servers
• NAS, Network equipment
• ATMs, Ticket machines, Kiosks