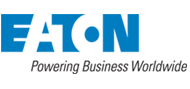 Eaton UPS 110V 9130 3KVA UPS Features and Benefits
Extended Runtime: Add up to four extended battery modules for maximum runtime. Virtualization-ready: Available in convenient bundles with a network card and management software to make going virtual simple. Efficiency: Provides industry leading efficiency of up to 99 percent. Manageability:
• Energy metering: The Eaton UPS 110V 9130 3KVA UPS meters energy consumption right down to the outlet segments. No other UPS in the industry offers this capability.
• UPS management: By integrating Eaton UPS's free Intelligent Power® Software Suite, you can monitor and manage the power devices on your network. LCD display: Eaton UPS's next generation LCD offers a graphical interface which provides all critical UPS information in a single screen view. More power: Protects more devices by providing 28 percent more wattage compared to traditional UPSs. Battery life: Eaton UPS's exclusive ABM® technology increases battery service life by 50 percent. Intelligent Power Software Suite By integrating the suite with the Eaton UPS 110V 9130 3KVA UPS, you can:
• Seamlessly integrate with  Citrix® XenServer, Microsoft SCVMM™, Red Hat® and other Xen® open source platforms
• Initiate live migration of virtual machines (VM) to automatically and transparently migrate VMs during power disruptions to unaffected devices with systems such as VMware vMotion™ and Microsoft Live Migration
• Integrate with VMware vCenter Site Recovery Manager