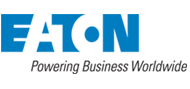 Easy integration and installation
• The Ellipse ECO comes with either four (500/650/800 models) or eight outlets (1200/1600 models) with Schuko (DIN) or French (FR) format for easy connection to typical computer configurations with peripherals. IEC models are also available.
• The Ellipse ECO's extra-flat design makes it easy to install in any office environment: installation options include vertical box format, below the desk, horizontally under a monitor, 19" rack-mounted (optional 2U kit) and wall-mounted (optional kit).
• The USB models are designed to be compatible with a wide variety of different computer models. Eaton UPS companion is delivered as standard (CD and USB cable supplied) and is compatible with all major operating systems (Windows 7, Vista, XP, Linux and Mac OS)
Energy-efficient power protection for business computers
• With an efficient electrical design and the EcoControl function (USB models), which automatically disables peripherals when the master device is turned off, the Eaton Ellipse ECO helps you make energy savings of up to 25% compared to previous-generation UPSs.
• As well as providing a power supply backed up by a battery to keep equipment operating during a power failure, the Ellipse ECO also provides effective protection against damaging surges.
• The Ellipse ECO includes a high-performance surge-protection device that complies with IEC 61643-1; this device also protects data connections such as Ethernet, internet and telephone lines.