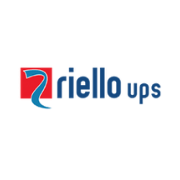 BATTERY OPTIMISATION
The wide input voltage range and a high
hold-up time minimise battery usage and
increase efficiency and battery life; for
smaller power breaks, energy is drawn
from a group of appropriately-sized
capacitors.
HIGH BATTERY RELIABILITY
• Automatic and manual battery test
EMERGENCY FUNCTION
This configuration ensures the operation
of those emergency systems that require
continuous, reliable and long-lasting
power supply in the event of a mains
power failure, such as emergency lighting,
fire detection/extinguishing systems and
alarms. When the mains power supply
fails, the inverter begins powering the
loads with a progressive start up (Soft
Start) in order to prevent overload.
Operating mode selection
Functions can be programmed via software or manually via the front display panel.
On line: efficiency up to 95%
Eco Mode: to increase efficiency (up to to 98%), allows for the selection of Line Interactive technology (VI) to power low priority loads from the mains supply
Smart Active: the UPS automatically decides upon the operating mode (VI or VFI) based on the quality of the mains power supply
Emergency: the UPS can be selected to function only when the mains power supply fails (emergency only mode).
Frequency converter operation (50 or 60 Hz).
• Power factor 1 kW = kVA*
• Parallelable up to 3 units
• Simplified Installation
• Operating mode selection
• High quality output voltage
• High battery reliability