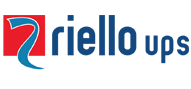 Computer Power Protection (CPP) are the UK's largest distributor of Riello UK UPS Systems. CPP have Riello trained engineers, so in the unlikely event of a problem with your Riello UPS, we can help. As an independent supplier of Riello UPS systems, we have a great understanding of all the Riello UPS, where they are ideally suited for and all the advantages they offer.
Riello UK UPS provides power protection for businesses of all sizes and structures against power outages and surges. From start-ups to small-to-medium-sized operations, multi-national corporations, household names, public services, and government departments, all can benefit from a Riello UPS. If you need help finding a Riello UPS to match your individual specifications, why not contact us.
Riello UK UPS Product Ranges

If you are looking for a different Riello UK UPS, you can find them here or call us to help you find what you need.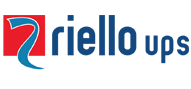 Riello UK provides a wide range of top-rated uninterruptible power supplies that can be tailored to meet the demands of critical data centres and servers. With the increasing need for storage and processing capacity, effective energy management has become more vital than ever before.
Riello UK UPS System is continuously enhancing the efficiency of their UPS products for critical power protection through their research and development efforts. They have been at the forefront of introducing the Eco Energy Level rating system in the UPS industry, a testament to their commitment to environmental sustainability.
We offer service visits, maintenance contacts and replacement UPS batteries for a wide range of UPS systems, so contact us now to see how we can help you.
With over 30 years of experience in the industry, Riello UK UPS has built a reputation for excellence in the design and manufacture of cutting-edge power protection technologies. Our products are used in a wide range of applications, including data centres, hospitals, industrial facilities, and more. Whether you need a small UPS for your home office or a large-scale system for your enterprise, we have the expertise to meet your needs.
As an independent distributor of Riello UK UPS systems products, we offer a wide range of UPS solutions tailored to your specific needs. Our expert team will work with you to determine the best UPS system for your application, taking into account factors such as power capacity, runtime, and redundancy. We also provide installation, maintenance, and repair services to ensure that your UPS system is always working at peak performance.
At Riello UK UPS, we are committed to providing our customers with the highest level of service and support. Our products are backed by industry-leading warranties, and our team of certified technicians is available 24/7 to provide technical support and assistance.
If you are looking for reliable, high-performance UPS solutions, look no further than Riello UK UPS. Contact us today to learn more about Computer Power Protection's products and services and to schedule a consultation with one of our expert technicians.